ASHLAND, OH – Grow Ashland (Ashland Area Economic Development) Office moved from 1483 Sandusky Street to 605 Westlake Drive.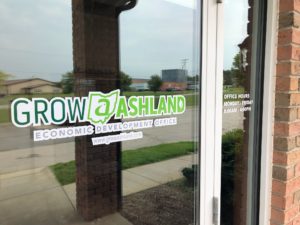 Kathy Goon, Cameo Bahr, and Katie Kissel are excited about their new office!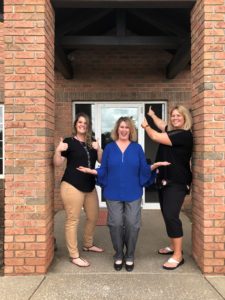 As soon as you walk in Grow Ashland's lobby, you are greeted by a beautiful display case of area manufacturers and businesses located in Ashland!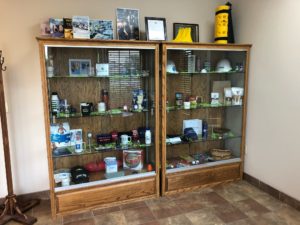 At their new location, they are able to host meetings and special events for local manufacturers and businesses. This is a huge benefit for their members! Many of their members have already called to reserve dates.
Grow Ashland's "Growth Lab" can seat up to 40 people and is perfect for a large group meeting, class, or new hire orientation.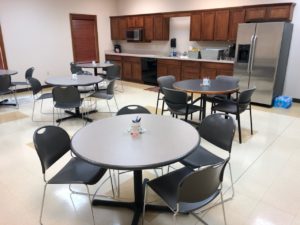 Grow Ashland's "Grand Conference Room" can seat up to 12 people and is perfect for any business meeting.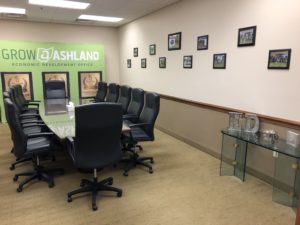 The Grow Ashland Team is excited about their new space and everything that it has to offer. They believe that with this new space, it is a great first impression for new companies coming into the community. They are also able to help current manufacturers and businesses with the added space and features that they didn't have before.